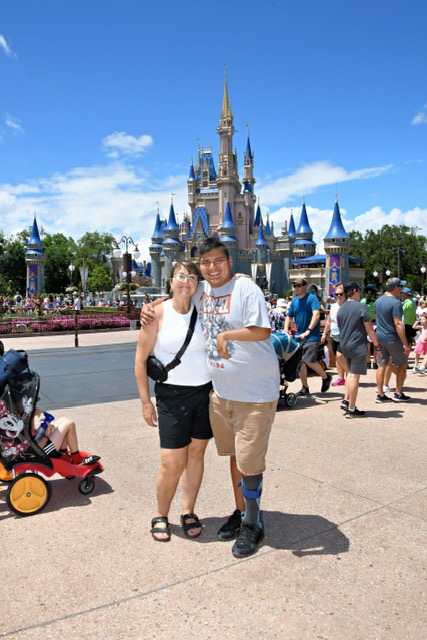 Liam's Dream for a family trip to Disneyworld was a long time in the making. Originally approved in 2019, with travel booked for the spring of 2020, his trip was postponed due to the CV-19 pandemic.
Liam suffered a severe acquired brain injury, secondary to a stroke and brain bleed as a toddler, with lasting impacts of left spastic hemiplegia and global delays. Despite these challenges this teen is still living his best life. Liam enjoys bowling, swimming, horse back riding, and everything Superhero. Liam is also very busy with his part time job and loves spending time with his family out at their lake lot just outside of the city.
Well worth the wait. Alberta Dreams was thrilled that Liam and his long time foster parents and younger foster brother enjoyed an amazing 7 days this past spring in Disneyworld, where they were able to meet up with some extended family members too. Some of their most memorable visits were to The Avengers Campus and Galaxy's Edge where Liam's favorite ride was Smugglers Run.