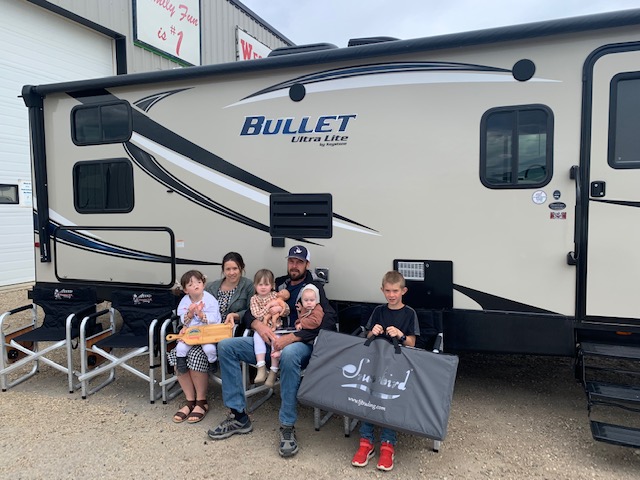 A long time coming, we are so excited to finally be able to make Hannah's dream come true. Originally approved in 2021, the CV-19 global pandemic made it near impossible to find the right RV for Hannah and her family.
Hannah was born with Acromelic Frontonasal Dysotosis and though her condition impacts her airways making it difficult to for her to breath, creates swallowing issues, causes developmental and speech delays, she has no trouble expressing her opinions to her family. She loves to be outdoors, animals and all things "nature" so we hope this amazing young family will get out there and finally start exploring all our province has to offer.
A special "Thank-You" to Darren Wells of Western RV Country – Grande Prairie for helping this beautiful family get in the RV of Hannah's dreams.